Reliable Bulk COVID-19 Test Kits. Always Available & Priced Right.
Get COVID-19 tests quickly and optimize your costs when you buy bulk COVID tests.
Join our growing number of healthcare providers who received reliable COVID-19 tests.
Lightning-Fast Shipping
At GSE, we ensure prompt delivery of the highest quality bulk COVID-19 test kits, expertly sourced to maintain consistent supply, even in challenging times.
Unbeatable Prices
Our extensive network and expertise in the laboratory supply space enable us to offer competitive pricing and shipping costs for COVID-19 testing supplies.
Exceptional Customer Service
We believe in building solid relationships with our clients, with daily interactions beyond traditional supplier-client relationships.
COVID-19 Tests
Explore our wide variety of tests, including:
Over-the-counter (OTC) tests
Point-of-care (POC) tests
Antigen tests
COVID-19, Flu A, and B combo tests
COVID-19 Over-the-Counter (OTC) Tests
Flowflex COVID-19 Antigen Home Test - 288 tests/case
288 tests/case, $3.15/test Flowflex® provides a convenient solution to differentiate between COVID-19 and other respiratory illnesses.
CareStart COVID-19 Antigen Home Test - 464 tests/case
464 tests/case, $3.15/test CareStart™️ is your go-to choice for efficient testing, offering efficient and reliable results.
INDICAID COVID-19 Rapid Antigen Test - 252 tests/case
252 tests/case, $2.00/test INDICAID®️ makes testing straightforward, providing a solution to confirm infection.
Abbott BinaxNow Antigen Test - 24 tests/case
24 tests/case, $12.98/test The Abbott Antigen Test Kit is your efficient choice for testing, ensuring accurate results.
FaStep Assuretech Antigen Test - 600 tests/case
600 tests/case, $1.29/test FaStep Assuretech offers a simple way to differentiate between respiratory viruses.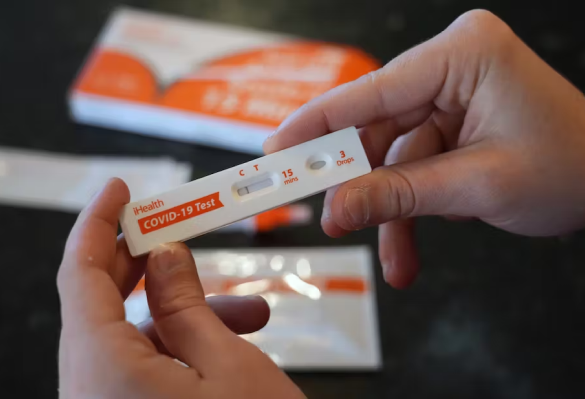 iHealth COVID-19 Antigen Rapid Test - 180 tests/case
iHealth offers a hassle-free way to confirm infection with swift and user-friendly results.
---
COVID-19 Point-of-Care (POC) Tests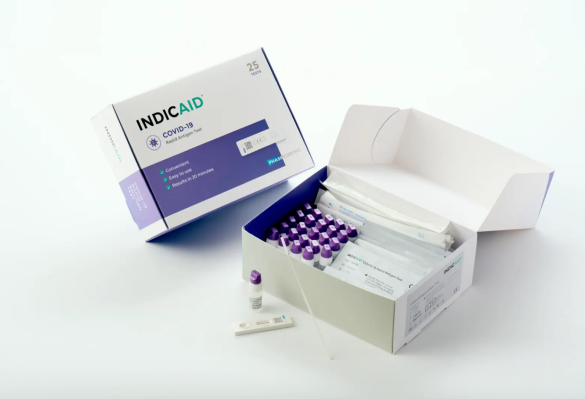 Indicaid COVID-19 Rapid Antigen Test - 450 tests/case
450 tests/case, $1.69/test INDICAID®️ stands as a trusted solution, ensuring precise results essential for maintaining public health through regular testing.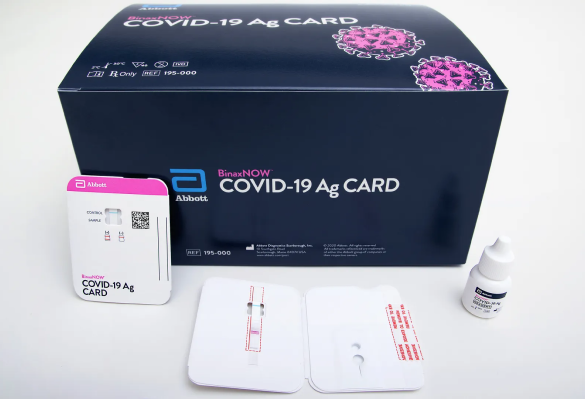 Abbott BinaxNow Antigen Test - 40 tests/kit
40 tests/kit, $8.35/test The Abbott Antigen Test is a reliable solution, providing hassle-free and efficient results vital for timely healthcare decision-making.
---
COVID-19 Antibody Tests
FaStep Assuretech COVID-19 Antibody Test - 450 tests/kit
450 tests/kit, $3.00/test FaStep Assuretech Antibody Testing offers a complete solution to detect COVID-19 antibodies, ensuring accuracy and reliability.
---
COVID-19, Flu A & B Combo Tests
Status COVID Flu A / Flu B Test - 25 tests/box
25 tests/box, $16/test With visual results in 15 minutes, Status™ is the fastest and easiest way to differentiate between respiratory viruses.
---
COVID Testing for Business and Office Use
In today's dynamic business and office environments, ensuring employees', visitors', and patients' health and safety is paramount. At Global Supply Exchange, we offer a range of COVID-19 testing solutions designed for business owners and medical facilities to meet a diverse range of testing needs. These tests empower organizations and healthcare providers to keep their businesses safe and maintain a secure and efficient testing process. Here are some key features of our kits:
Easy to use: Our test kits are designed for simplicity, making them user-friendly for individuals and staff.
Suitable for ages 2+: Ensuring comprehensive coverage, our tests are ideal for individuals ages two and older.
Quick results: With our tests, you can obtain rapid results, enabling prompt identification of potential cases and necessary safety measures.
Hospitals and Urgent Care Facilities
Hospitals and urgent care facilities use GSE's bulk antigen test kits to ensure patient and staff safety while managing costs.
Physician Offices and Laboratories
Physician offices and labs rely on GSE for consistent, competitively priced tests, enabling uninterrupted, affordable patient services.
Military and Government Agencies
GSE provides military and government agencies with test kits, ensuring their safe and efficient operation during the most challenging times.
Why Choose Global Supply Exchange?
At GSE, we provide customized diagnostic testing solutions with a personal approach, placing client relationships and support at the forefront of our mission. We are a 100% female-owned company and are also proud to be part of the NuEDGE GPO Alliance within Vizient, assuring reliable access to FDA-approved test kits of the highest quality. This assurance makes us a reputable and trusted choice for healthcare professionals. Whether you're a large healthcare institution or a smaller clinic, learn more about us and how our personalized approach and commitment to excellence set us apart.
Frequently Asked Questions
A COVID OTC test, or Over-the-Counter test, is a user-friendly diagnostic tool for individuals to use at home without needing healthcare professional involvement. These tests provide a convenient way to check for infection and receive results quickly.
A COVID POC test, or Point-of-Care test, is designed for use in healthcare settings, including clinics, physician offices, and urgent care facilities. These tests typically require CLIA certification and provide rapid results, making them suitable for immediate diagnosis.
The main difference between OTC and POC tests is their intended use and location. OTC tests are for personal, at-home use, while POC tests are used in professional healthcare settings. POC tests often require CLIA certification, ensuring accuracy and quality control due to their clinical setting.
Ordering COVID rapid tests from Global Supply Exchange is a seamless process. You can access our ordering information in the "Product Section" above, where you'll find details on each product. You can explore our product section, choose the test that meets your needs, and purchase today. Our customer service team is available to assist you in every step of the process, ensuring a flawless and efficient experience. Your satisfaction is our priority. Buy bulk COVID rapid tests from GSE today!